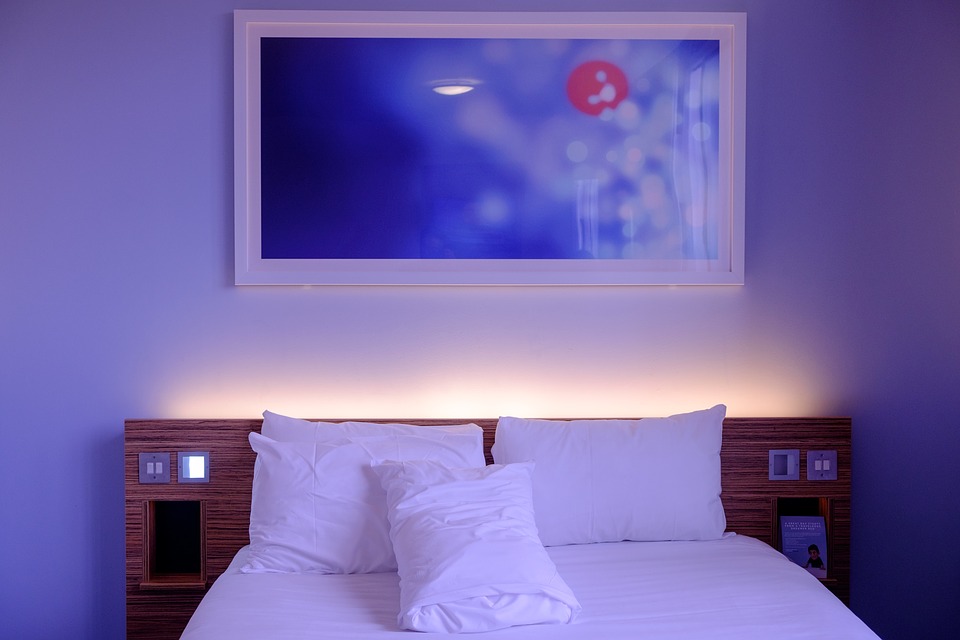 Everybody loves it when they get a free night at their favorite hotel, and using a hotel credit card can make it easier than ever to earn a complimentary hotel stay – but is it possible to get one without spending a ton of money? Checking out a card with an anniversary bonus may hold the answer!
Celebrating an anniversary can often mean a fancy dinner, champagne, and chocolates, or a big party with family and friends. As time passes, special events like a marriage, job hire date, the opening of your first company – these become nostalgic and worthy of merriment and reflection. In the world of credit cards, cardmember anniversaries are also worthy of celebration – as each year passes, card issuers are wont to celebrate their best customers and often offer exclusive perks as a "thank you" to their clients. This is known as an anniversary bonus. 
Hoteliers are no different and have realized that offering loyal customers who are enrolled in their rewards programs an incentive – like an anniversary bonus – can put them a head (and shoulders) above their competition. In addition to exclusive perks for members of their loyalty programs, many hotels have taken this a step further, partnering with credit issuers to create lucrative co-branded hotel rewards cards that are tied into these loyalty programs.  
Can I Earn an Anniversary Bonus with My Credit Card?

 
Anyone who holds a hotel co-branded card knows that these perks are certainly worthwhile – especially when they're used towards frequent overnight stays. Points earned from hotel rewards programs can often be redeemed for a variety of things, the most attractive being free nights, free upgrades, and even travel perks like access to airport lounges. All of these perks can be earned from enrolling in a loyalty program and spending money with the hotel you've partnered with, but an anniversary bonus sweetens the deal, like a mint on your pillow; after all, who doesn't like getting a free night at their favorite hotel just for being a hotel patron?
Whether you like to vacation, or travel often for business throughout the year, joining a hotel loyalty or rewards program is a wonderful idea. For anyone who books multiple stays with a hotel throughout the year, these programs make it worthwhile to spend the night at your favorite hotel chains. Loyalty programs are usually free to join and open the door to lucrative rewards, discounts and VIP treatment at many of the most popular luxury hotel properties in the world. Like a good concierge, hotel rewards programs manage every detail – and this dedication to customer service is what keeps us coming back to stay time and again, especially when it means a free night at your favorite establishment! 
Which Hotel Cards Offer a Free Night?
Which Hotel Cards Offer Airport Lounge Access as an Anniversary Bonus?
While free nights can always be earned – after all, hotel credit cards allow you to earn points that can be redeemed directly with the co-branded hotel for free nights – a free hotel stay just for being a cardholder is almost too good to be true. If the offers above aren't a good fit for you, don't worry – there are plenty more credit cards on the market. Check out the rest of HotelCards.com for a comprehensive breakdown of every co-branded hotel credit card currently available, along with in-depth analysis, personal insight, and real-world applications for your credit card rewards. Read more about the different types of credit cards available on our sister site BestCards.com.
Editorial Disclosure — The opinions expressed on HotelCards' reviews, blogs, and all other content on or relating to the website are solely those of the content's author. They are not reflective of any card issuer or financial institution and have not been reviewed or approved by these entities unless otherwise noted. Further, HotelCards lists credit card offers that are updated daily with information believed to be accurate to the best of our knowledge.