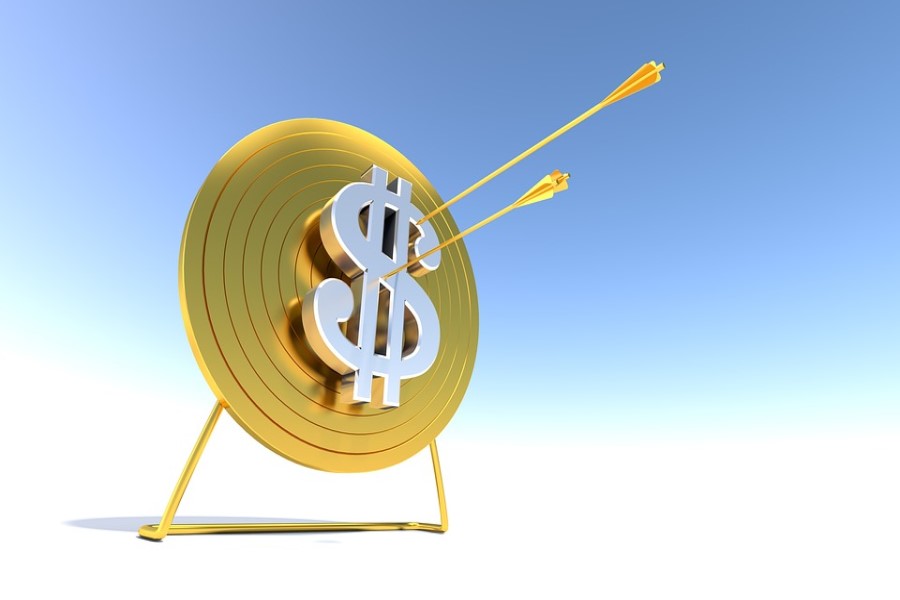 Hotels have long offered lucrative credit card rewards programs, pairing with card issuers like American Express, Chase, and Bank of America to give loyal consumers whose accounts are in good standing the opportunity to earn free stays, free room upgrades, and more. A targeted offer can up the ante – but how do we qualify for them?
Credit card issuers are always on the lookout for ways to bring in new customers and retain their best clients – and to that end, credit card offers have evolved to include lucrative rewards programs that partner with airlines, hotels, and other businesses. These co-branded rewards programs allow consumers to earn special perks from their favorite retailers, hotel chains, and airlines just for using the credit card they've signed up for. Having a co-branded hotel credit card can be a great boon for anyone who wants to earn hotel rewards while spending their money – after all, who doesn't like a free hotel stay? Hoteliers have realized that using credit card offers can be a big draw; many people are loyal to their favorite hotel chains, staying with that hotel whenever they're away from home – and to encourage this, hotels now offer free loyalty programs as well as co-branded credit card offers that give consumers a chance to earn free stays, free room upgrades, and much more. To add to the exclusivity (and sweeten what is already a pretty sweet deal), credit card issuers sometimes send out what is known as a targeted offer.
What is a Targeted Offer?

 
Credit card companies, as well as hotel and airline loyalty programs, often offer exclusive promotions to their customers that are invite-only; these elusive discounts are offered at the discretion of the card issuer or loyalty program, based on criteria that can include credit history, spending habits, geographical location, and more. The metrics used to determine who gets what offer vary by credit card company, but unless you have an excellent credit score, clean credit history, and are actively using revolving credit (and are a member of the rewards program that's being targeted), you may not see a targeted offer in your mailbox. Targeted offers are available from hotels, airlines, retailers, and more.
Not to be confused with Target® coupons, targeted offers are sent out via email or snail mail (postal delivery). A targeted offer may include an increased sign-up bonus, special discounts, bonuses for upgrading to a higher-tier card, and even pre-qualified card offers.
Most targeted offers are only available for a limited time, so it may behoove you to check your email regularly or take a walk to your mailbox to see if you've received one. Follow the prompts you're given to redeem the offer before its expiration, or you may find yourself missing out on huge savings!
What Does a Targeted Offer Look Like?
Recently, Hilton Honors sent out a targeted offer to many of their members who are Hilton Ascend (now Surpass, after its rebranding) cardholders, as well as those who hold their no-fee card; this offer includes an extremely generous bonus of 150,000 points for cardholders who upgrade to the new Hilton Aspire card and subsequently spend $4,000 with their new card within three months. This offer initially was targeted to Surpass cardholders and has since expanded to include other Hilton cardholders; if you have a Hilton co-branded card like the Hilton Honors Card, check your email – you may find that you've been targeted, too!
Another great example of hotels rolling out a targeted offer can be found with IHG's Rewards Club. Last year, they targeted their best cardmembers with an offer for 80,000 bonus points after spending $2,000 within the first three months the account is open – with an additional 5,000 bonus points just for adding an authorized user who makes their first purchases within three months of being added to the account. This offer has since expired and was exclusively available to IHG Rewards Club members.
Sometimes, hoteliers will send out targeted offers in order to promote special events or new partnerships. Valid through October 31, 2019, IHG has an exclusive targeted promotion that is available only to IHG® Rewards Club Premier Credit Cardholders: From August 1, 2019 until expiration, members who book hotel stays with EVEN Hotels using their card will earn double points – up to 15,000 bonus points – for stays at any EVEN hotel property. This promotion is only available for rooms that are booked at EVEN properties; using this card to book a night at any of the other hotel brands in IHG's portfolio will not yield the double points offer.
Another example of a targeted offer, this time from an airline, is a recent promotion that American Express ran in conjunction with ANA (Al Nippon Airlines). Available until December 1st, this targeted offer is only available to eligible American Express cardholders and proffers a generous bonus of 20,000 Membeship Rewards® Points from ANA to any cardholder who registers their card and books travel totaling $1,000 or more directly with the airline.
Who Qualifies for a Targeted Offer?
Believe it or not, card issuers may target you based on your credit profile, or information provided to them by your bank highlighting your spending in a certain category that may be of interest to that particular issuer; for example, if you demonstrate a preference for staying at Hilton properties, but do not have a co-branded credit card, you may get an offer. A targeted offer may include an increased sign-up bonus, special discounts, bonuses for upgrading to a higher-tier card, and even pre-qualified card offers.
How Can I Get Targeted Credit Card Offers?
If you're already a cardholder, you may find yourself targeted directly by your card issuer for special promotions like those mentioned above. The fastest way to see if you've qualified for one is by logging into the membership portal associated with your credit card issuer and checking your account. You'll see the targeted offers you've qualified listed there – and if you haven't received one, don't fret – there will be plenty of other opportunities! Just make sure you keep your credit score high, and your account with the card issuer in good standing.
If you've joined a loyalty program for your favorite hotel, or one of the airline alliances that offer rewards that can be used for free travel, you may find yourself the recipient of a targeted offer for a new co-branded credit card if you don't already have one. A targeted offer can be an enticing way for these companies to raise interest in their credit card products.
Not everyone will see a targeted offer sitting in their inbox – and that's ok, because every credit card issuer features card offers with lucrative sign-up bonuses that are available to everyone, as long as your credit score doesn't disqualify your application. If you're not sure where to look, our sister site, BestCards.com, breaks down every credit card offer on the market. Check out the impartial reviews, compare credit card offers to find the introductory bonus that best suits your wants and needs, and learn more about the world of credit with informative blog posts like this one!
A targeted offer from a hotel card issuer will be a bullseye for anyone looking for ways to rapidly earn points towards a free hotel stay or room upgrade. HotelCards.com is dedicated to bringing you accurate, relevant hotel credit card news; check out our in-depth reviews of every co-branded hotel card currently available, and see which cards are available from your favorite hotels. You might just find the best bang for your buck – and earn a free hotel stay, free room upgrade, or even find yourself targeted for a promotion at your favorite lodging!
Editorial Disclosure — The opinions expressed on HotelCards' reviews, blogs, and all other content on or relating to the website are solely those of the content's author. They are not reflective of any card issuer or financial institution and have not been reviewed or approved by these entities unless otherwise noted. Further, HotelCards lists credit card offers that are updated daily with information believed to be accurate to the best of our knowledge.